Welcome to KRAK3N
Smart water supply.
We are specialized in intelligent water supply, distribution and monitoring.
About KRAK3N
We are much more than water supply...
Not only do we transport water in pipes and trucks, we develop technology to minimize water losses and water waste to a minimum.
Know more
¿How it works?
We work with a SmartSensor that allows to measure the water level from the tanks in real time from a web platform.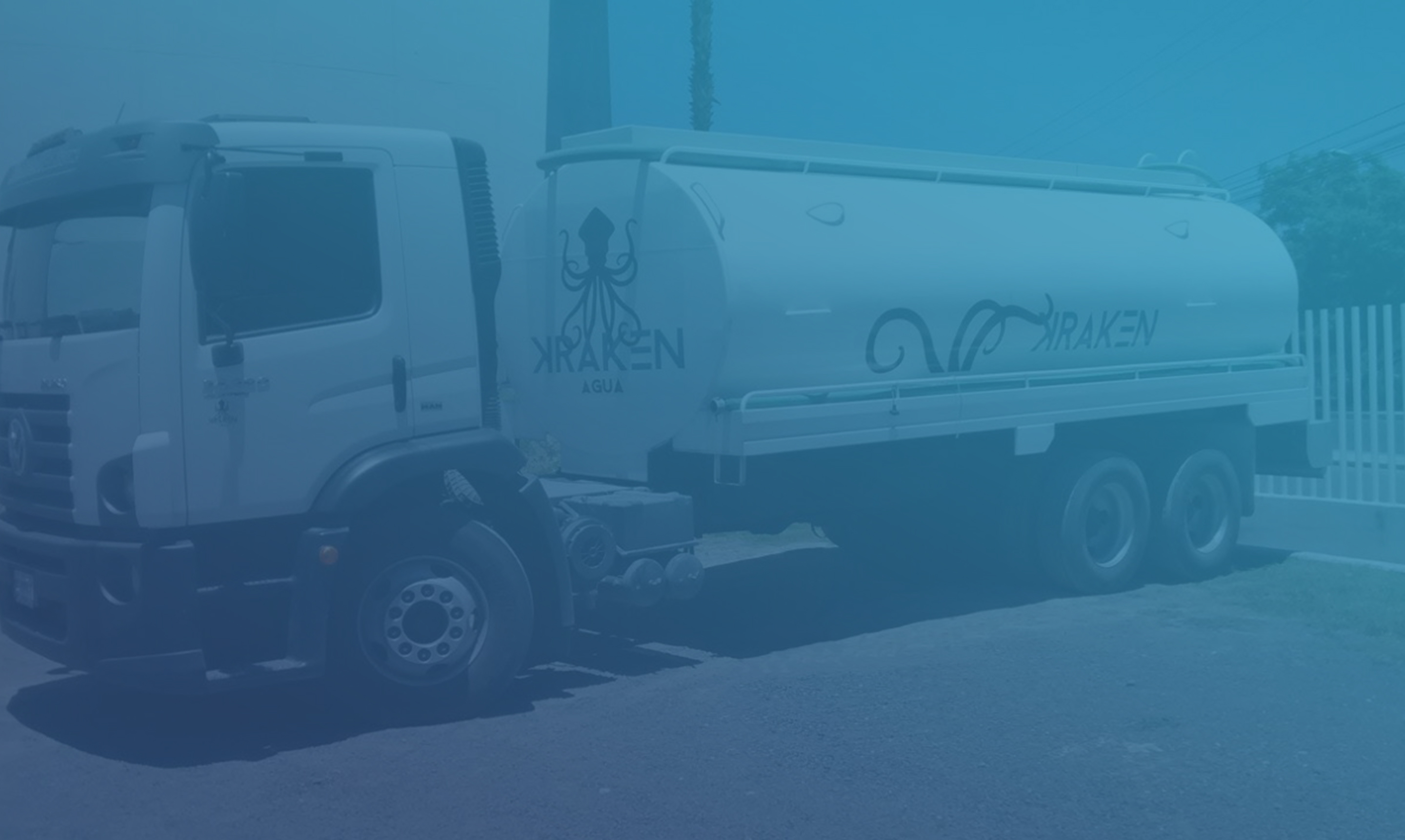 FREQUENTLY ASKED QUESTIONS

HOW DO WE DO IT?

QUESTION
2

QUESTION
3
Kraken has a fleet of Volkswagen Constellation pipes. Each has a capacity of 20,000 liters. And we make about 90 trips are made per week.
Are you interested in working with KRAK3N or knowing more about the service?


Get in touch.
Contact us
We will get in touch with you very soon.